I've been alive for 25 years.
I've seen the Grand Canyon, swam in the Atlantic Ocean, gone to the top of the Seattle Space needle and the Sears Tower. I've ran along the Mississippi River in a New Orleans hurricane and caught snow on my tongue in a Canadian winter. I've run grassroots presidential campaigns and pee'd my pants on a Disneyland ride. I've witnessed 8 beautiful live births and sat in a hospital room & watched a close friend die. I've served Keith Urban a beer and lined danced at a country bar in front of 2,000 people. I've married a good, good man. I've given birth to 2 beautiful children and miscarried 3 angels. I've ran a half marathon and swam with dolphins. (both of which I'll NEVER do again). I am the CEO of my own small business and the daughter of a humble musician. I'm old enough to be married to a man with gray hair and worry about the health of my parents. I've lived through earthquakes and tornadoes and witnessed 25 Happy New Year's. In that short amount of time I've seen some pretty incredible things. I've seen beautiful things and devastating things. 25 is not an incredible number-aside from the fact that I can now officially rent a car with out a "sponsor". But this year I got to do something extra special-a first for me.
I got to witness the adoption of a sweet little boy-rescued from foster care by two absolutely devoted parents. Out of all of the things that I've seen and witnessed in my life, this was by far one of the most profound. And on my birthday, there is nothing else I'd like to do but to share this very special celebration of life with you.
Kente arrived in style on his adoption day. I almost tackled him when I walked up he was so completely edible.
Kente and my little Luci have been dating for about a year now I'd say. They have a very special relationship built on a mutual understanding of how to melt people's hearts by pairing the perfect outfits with the most adorable coy stares.
how could Kente resist those boots?
Kente's entourage of loud and silly toddlers filled otherwise sullen court hallways with joyful laughter and curiosity...at one point they were all four on the ground peeking through doors and most definitely thoroughly confusing the proceedings on the other side.
Upon entering the court room Kente and his big brother Isaiah quickly found the court room mics and made themselves at home.
Isaiah was the first lucky boy to join this joyful family. He was also adopted out of foster care in this same courtroom when he was little. Somehow he got his hands on the judge's gavel.
I think we all got chilla when Shauna and Chris both raised their hands and vow'd to love this boy as their own son for the rest of his life-to support him both financially and emotionally. To be his mommy and daddy forever.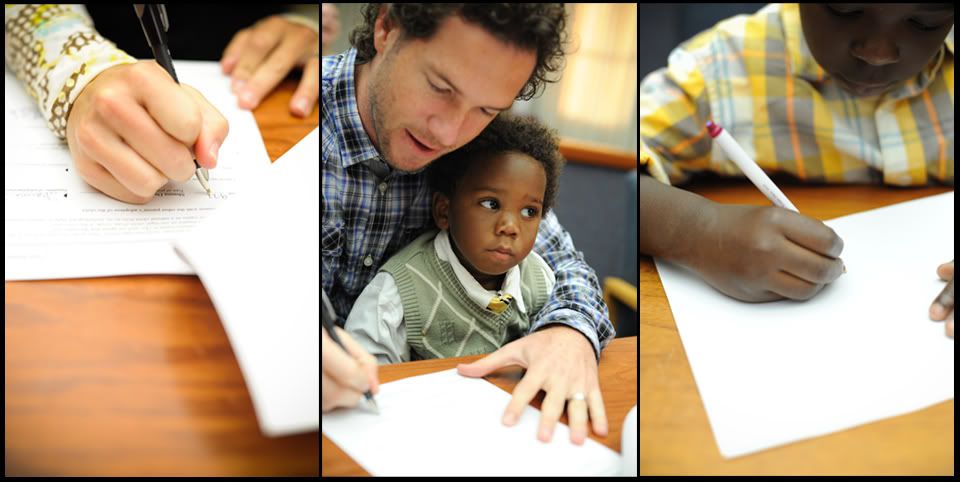 It was a touching moment for everyone in the courtroom including the judge...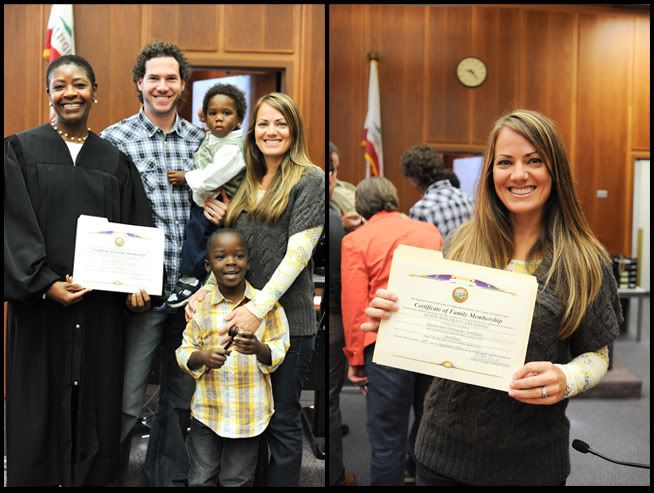 Outside on the court steps we got a big group shot of Kente with his aunties, uncles, grandparents and cousins!
as well as an official shot of this beautiful new family.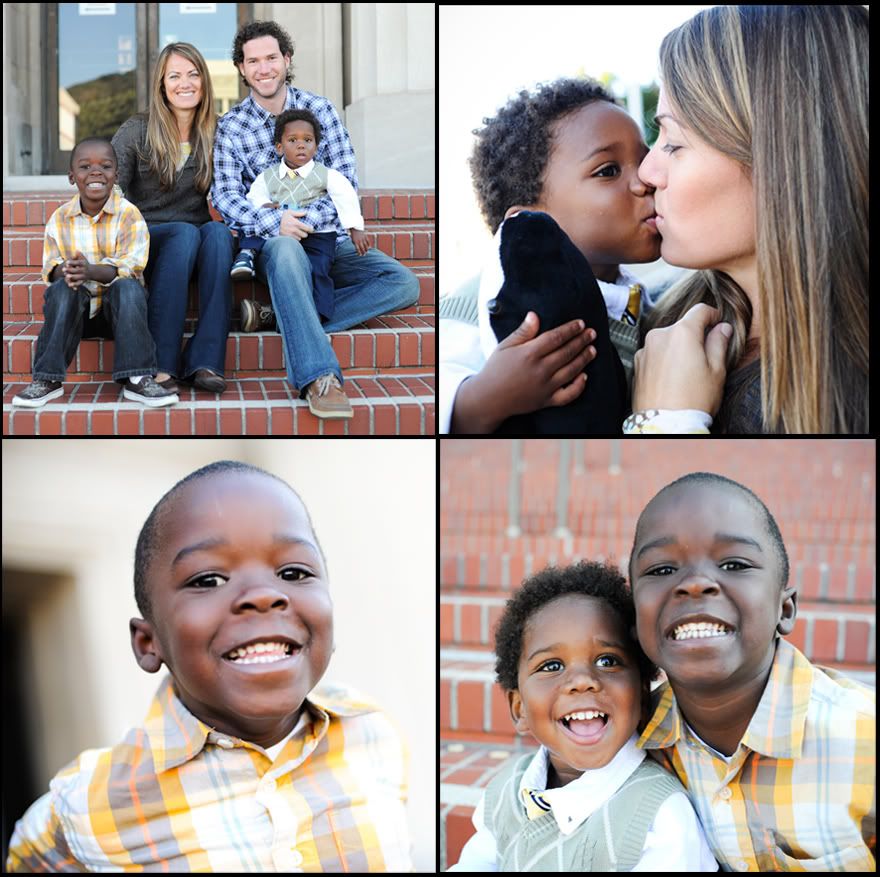 I've photographed a lot of things in my career...but this...this was absolutely remarkable. Documenting such a incredibly profound day in this little human's life was beyond humbling. When I think of the future both of these boys have ahead of them, the love, care, devotion and unending possibilities...it gets me a little choked up.
Adoption is of couse miraculous. But attempting to adopt out of foster care takes courage and strength beyond my imagination. Nothing about it is simple. Nothing about it is secure. Nothing about it promises an outcome that you want. There are many risks to take, many hoops to jump through and numerous unknowns. But the faith of Shauna and Chris through the journeys of both of these little boys should be an example of humanity at its finest. I'm blessed to call them close friends.
The creation of a family? That definitely calls for a Favorite Things Friday post.